The day has arrived, and you are ready to start the process of buying your dream home or selling Mequon real estate. The timing is right. It makes sense for you and your family. No doubt, you are looking for the right team of real estate agents to guide you on this fantastic journey. After all, it is a big step in your life.
So what are you to do? Where to even begin? How do you know which realtors are right for you? Join us and look at what luxury real estate looks like in the Mequon area. Plus, you can get to know the stellar team of real estate professionals at the
Sewart Group
who are ready to work alongside you. Look at the area and decide if it is right for you. From its ultra-gorgeous homes to a plethora of amenities, there are many reasons to love Mequon. So let's get started!
Get to know the area
Rated as the second-best place to live in Ozaukee County, Mequon is a suburb of Milwaukee. It is known for its top-tier schools, beautiful homes, and diverse array of things to do. With its plethora of lovely outdoor spaces and charming coffee shops, Mequon is a fantastic place to call home. Plus, it has a peaceful and laid-back atmosphere. With a population of 24,144, Mequon feels like a tight-knit community where neighbors know each other.
Bordering Lake Michigan, this vibrant suburb offers stellar entertainment and recreational options. You and your family can enjoy exploring the pristine parks, top-rated shopping outlets, and experiencing the restaurants and eateries. Known for its breathtaking bluffs, elegant houses, and grassy open spaces, Mequon has great ways to soak up the outdoors. There is something special for everyone here, from the golf courses to nature trails. There is also a variety of small businesses, chain stores, and farmland. With its rich history and natural radiance, Mequon is an amazing place to find your dream home and settle down.
Get to know the team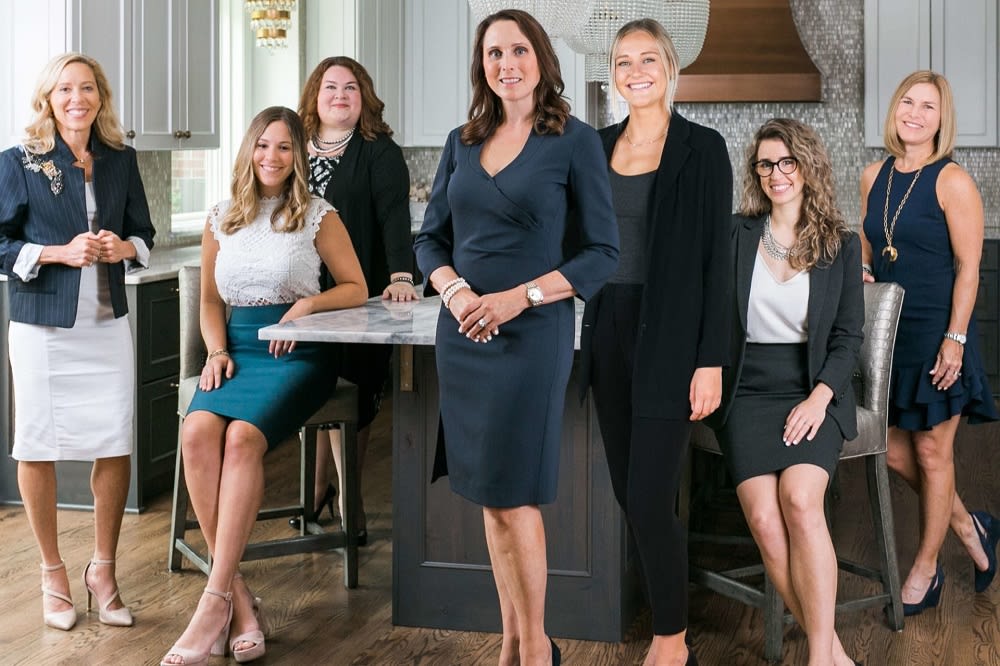 Photo Courtesy of Karine Sewart's website
Whether you are ready to buy or sell, this fantastic team is fully prepared and equipped to help you! Plus, they are ready to offer feedback and provide relevant guidance as needed. With their professional experience and wealth of knowledge, the Sewart Group is willing to assist you in every step of the process.
While this may feel like a tumultuous time of change in your life, you can have peace of mind: this team of professionals is ready to take things off your plate and make this transition of buying or selling as seamless as possible. Whether this means scheduling house tours, answering any inquiries or questions you might have, staging your house and putting it on the market, or handling the negotiations and transaction side of things, the Sewart Group is on it.
This team is known for its effective communication skills, excellent work ethic, and professional rapport. Their attention to detail and business expertise make them an exceptional asset to your current real estate endeavor. From helping you understand housing market trends to strategic pre-sale planning, these realtors know how to do the job. Furthermore, they will take the time to get to know you and your family, including your lifestyle, preferences, and what you are looking for in a house or a sale. This enables them to advocate with you in transactions and proactively search for a future home that would be a perfect fit. The Sewart Group is on your side and passionately working to make your dream home or sold house a reality.
Get to know the process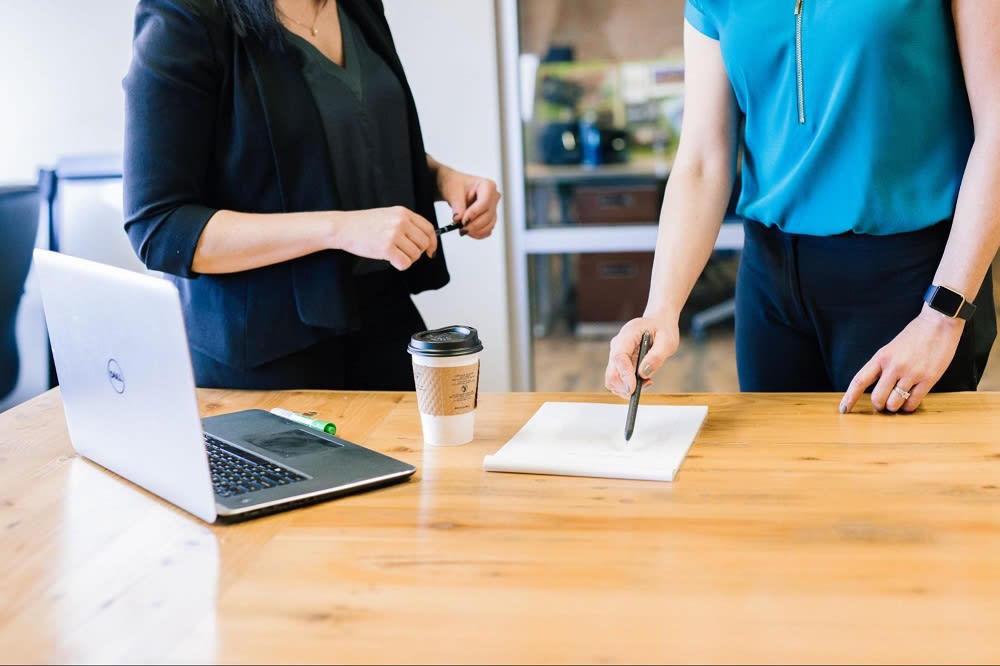 A lot goes into buying or selling a house. Understanding the process will help you know what to look for and expect. If you want to buy a home, start by writing out a list of what you are looking for. Consider the number of bedrooms and bathrooms, the amount of closet space, and inspect the front and back yard, garage space, kitchen space, patio and porch, architectural style, etc. Determine your essentials and non-essentials. For example, is having a house with a pool a top priority? Or is it more important to have a big backyard where the dogs can run around and play? What neighborhood do you want to be in? Is close to downtown or your work commute important? You can certainly find a house with all your favorite features, but it's helpful to identify your priorities and essentials for the house-hunting process.
Furthermore,
what type of house will suit your needs?
There are a variety of styles out there, from a duplex, traditional family home, townhouse, and more. Each housing option brings its positives and negatives to the table. Consider carefully what makes the most sense for your family, life vision, and finances. For example, if you decide on a fixer-upper house, you will need to invest a lot of time and money into making it a liveable home. For those who find themselves in the tricky situation of
buying a new house while also selling their old one simultaneously
, a real estate agent will help make both of these transactions as smooth and worry-free as possible. To make this process easier, you can start by enlisting a real estate agent to bring professional guidance. They know realistic asking prices to help you list your current home.
Take a look at the housing market
Currently, there is a seller's market, meaning more buyers are searching for homes. Sellers are putting their houses on the market, and because there is such low inventory right now, sellers have the power to set higher prices for their homes. With fewer houses on the market and a record number of buyers looking to purchase, the buyers are willing to pay more than the asking price to secure a home. Still, as a seller, you must set a fair asking price and do the work to ensure your house is ready to be sold. This means everything from cleaning, decluttering, staging, and improving your curb appeal. Taking these necessary steps will ensure your home sells easily and quickly.
The process for buyers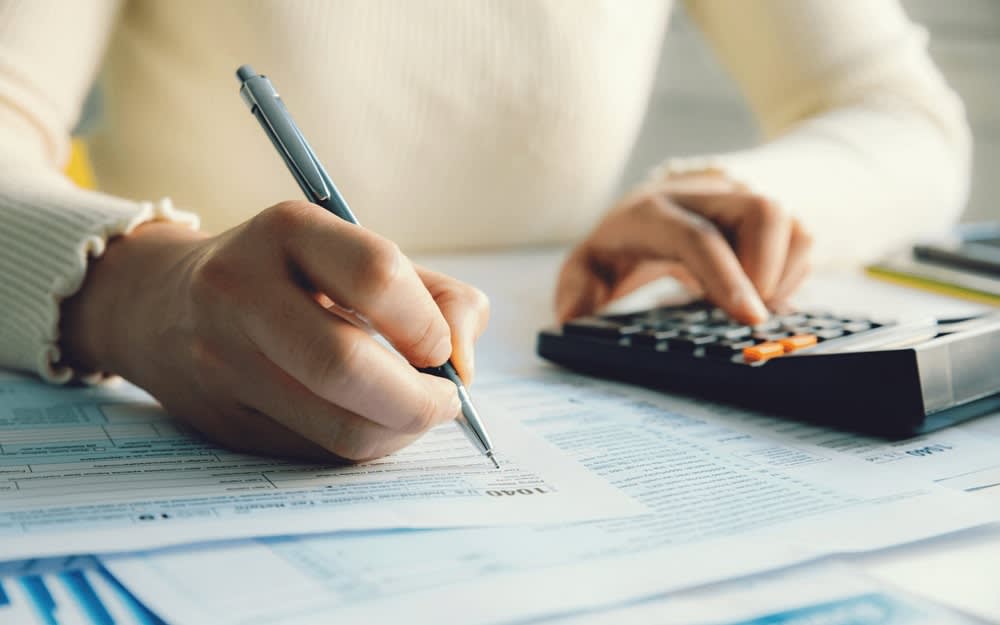 For buyers working with the Sewart Group, a buyer consultation is the first step in the process. The goal of this meeting is to get to know you and understand your needs. This appointment will begin with an introduction to the team and their work. It will include a step-by-step explanation of the current housing market, recommendations for vendors and contractors, and a conversation about strategies and priorities. Ultimately, this consultation will result in working alongside you and developing a personalized, specific plan for your home searching journey.
After this, you will move on to the buyer agency agreement. This means you will choose how you want to be represented in your real estate transaction. Next, if you are acquiring financing and exploring options for this, you will want to get a mortgage preapproval. You will receive a list of trusted and recommended lenders.
Once these steps have been completed, the Sewart Group will work with you to identify potential houses and begin property searching. This vital step includes a variety of factors: virtual and in-person tours, access to Compass "coming soon" properties, searching on the portal, and establishing strategies to find your dream home. After this, you will make an offer on a home. Throughout the process, this expert team will explain how to present your offer, work to negotiate on your behalf, and handle the transaction. Once an offer is accepted, the remaining tasks will be done, such as beginning the loan process, performing inspections, and other duties per the agreement.
The process for sellers
Similarly, this process begins with a consultation. Next, the value of your home will be determined. Market data will be considered, and your house will be toured to better understand its features. The Sewart Group will work with you to prepare and stage your home for prospective buyers. Marketing takes the lead. This includes drone video and photography, social media marketing, 3D virtual tours, and more. The conclusion of this journey is accepting an offer. The Sewart Group will review the contract with you, negotiate on your behalf, and communicate every step of the way. The Sewart Group is committed to ensuring you get the best price for your home.
Ready to partner with the Sewart Group?
Are you looking for more information about Mequon real estate, or do you want to learn more about Cedarburg real estate or Shorewood homes for sale? Contact the
Sewart Group
for all your house, luxury condo, or real estate needs. The team would love to show you Mequon homes for sale. Let's get started today in helping you find your perfect dream home!