The time has finally arrived! You are ready to sell your beautiful home or start the exciting process of buying a new one. So, where do you even begin? One of the first steps you can take is to choose an excellent real estate team to guide you on this journey and offer vital feedback along the way. What exactly does a real estate agent do, and why should you enlist one? And secondly, who is this creative and passionate team of individuals? Let's take a look at the
Sewart Group
team members.
Who are the members of the Sewart Group?
With their professional experience and wealth of expertise, this stellar team is ready to help you find what you are looking for! Whether you are ready to sell your house or purchase one, they are ready and willing to provide valuable feedback and practical knowledge of the area. Moreover, they offer a relevant and up-to-date understanding of the current housing market trends, prices, and demographics. While this can seem like an overwhelming time in your life with so many changes, rest assured: this team of professionals is more than equipped to handle any challenges that might come your way. They are fully prepared to assist you in house-hunting, offer feedback and advice as needed, and work out the many details that go into the transaction of purchasing or selling.
With performances in the top 5% of MLS sales, this powerful team is known for being highly efficient, communicative, and driven. The Sewart Group understands that each client has unique needs and preferences in what they are looking for in their real estate endeavor. Additionally, they are more than willing to work alongside each individual and develop a plan that is right for them and makes sense for their lifestyle. Are you considering selling your house? The Sewart Group is strategic at pre-sale planning, staging your house and taking photos of it to use in the listing, and determining a marketing plan to get the absolute maximum price for your home. This top-notch real estate group invests the time to build rapport with you and your family. This helps them know what kind of house you want and what works for your lifestyle.
Furthermore, they strive to make the buying or selling transition as smooth and effortless as possible for you. This means you can take a moment to exhale in the busy whirlwind and enjoy some much-needed peace of mind. The Sewart Group is on your side, working energetically to make your future dream home or sold house a reality.
Meet Karine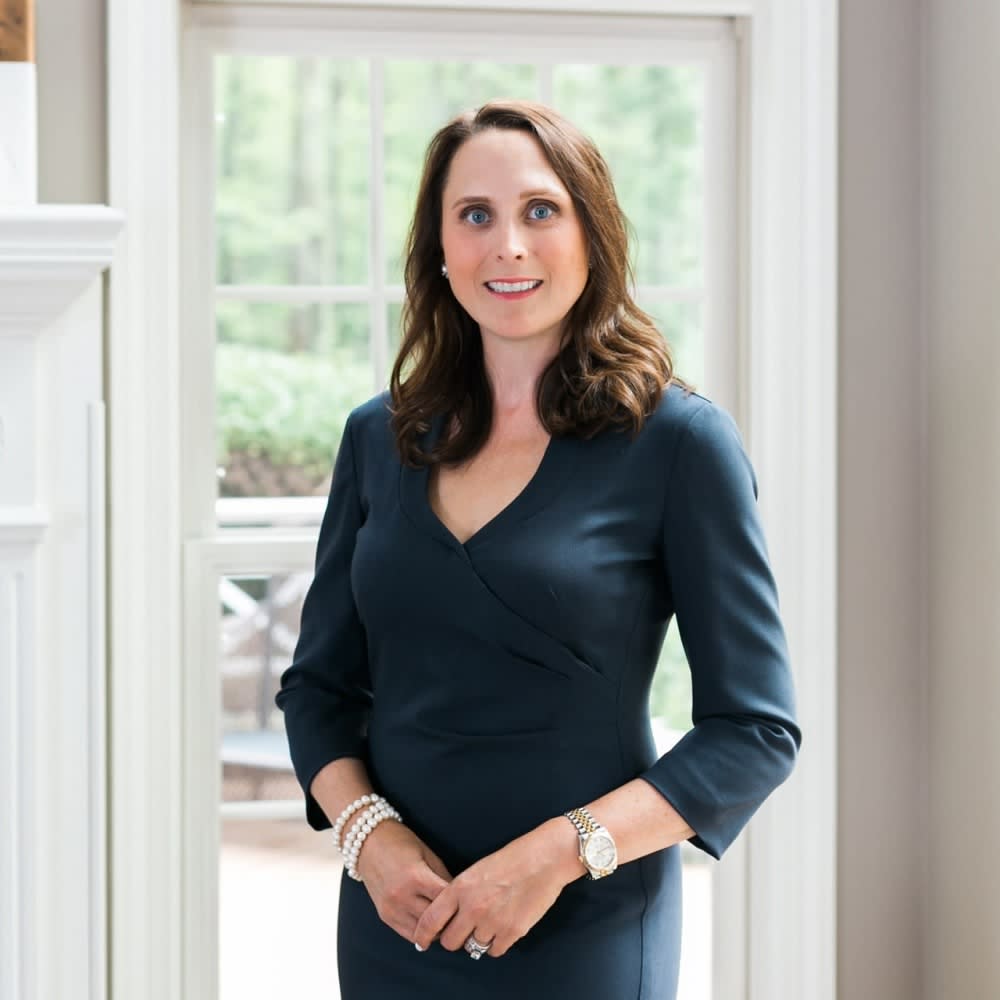 Photo Courtesy of Sewart Group's website
A top expert in her field and a professional with years of real estate experience, Karine Sewart is the principal of Sewart Group, Compass, in Milwaukee, WI. As a long-time resident of the North Shore community, Karine is well connected to the area. She has personal knowledge of the local people, demographics, and flow of the housing market.
With a background of 13 years in the real estate business, Karine is equipped with real-life wisdom and experience. She has been a consistent top producer determined to provide the absolute best experience to her clients. With her reputation for integrity and character, Karine has striven to be a savvy negotiator. She is willing to work alongside her clients to help them find what they need in a house or business transaction. With her rich background, professional expertise, and cooperation, she has built an outstanding real estate business that continually thrives.
From her focus on luxury home sales to her connections to the community, Karine is a qualified expert ready to assist you in navigating today's housing market. With her stellar work ethic, honesty, and loyalty to her clients, Karine has received glowing reviews. She is deeply appreciated by her clients, both far and wide. Karine calls Mequon her home and lives with her husband, Steve, and their three children. She enjoys exploring the outdoors with her loved ones, playing golf, and skiing in her free time.
Meet Shannon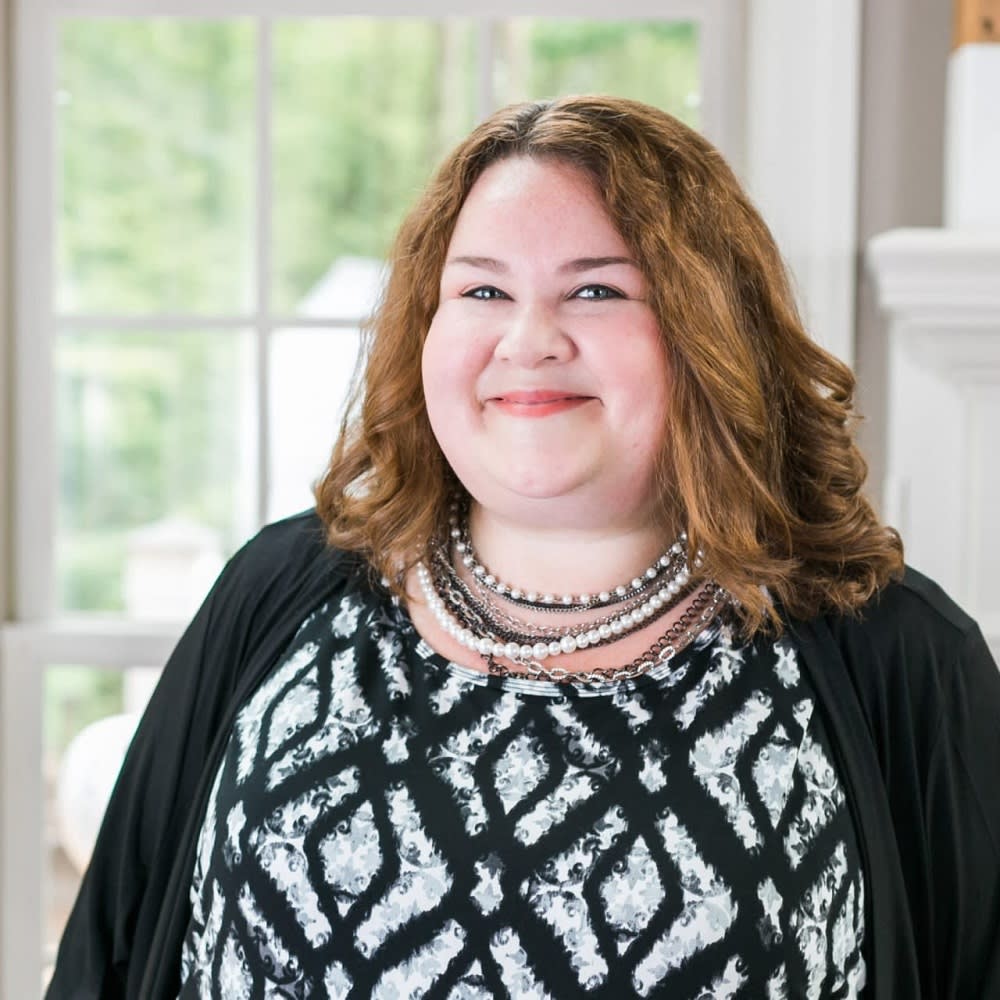 Photo Courtesy of Sewart Group's website
Shannon has built her expertise in selling luxury homes with her passion and love for real estate. Her interest in real estate began in 1977 and has grown into a successful business model with practice knowledge and visionary leadership. In 2011, she officially launched her career with business partner Karine Sewart, and they made their focus on luxury marketing. For more than 20 years, Shannon has positively impacted her team, the community, and the housing market with her energy, personal knowledge of the area, and robust sales. She has generated more than $350 million in real estate sales.
Growing up in the Shorewood area, Shannon has deep ties to the community and provides a wealth of neighborhood knowledge on Shorewood real estate. She is deeply dedicated to making a difference in the lives of others and contributing to the community. An active volunteer with Habitat for Humanity and a variety of other charitable organizations, Shannon works to provide excellence and empathy in everything she does. With her shining reputation and pristine character, she is an indispensable member of the Sewart team. Shannon strives to assist clients in their transactions, armed with the knowledge that this is the most important transaction they will make in their lives.
Meet Stephanie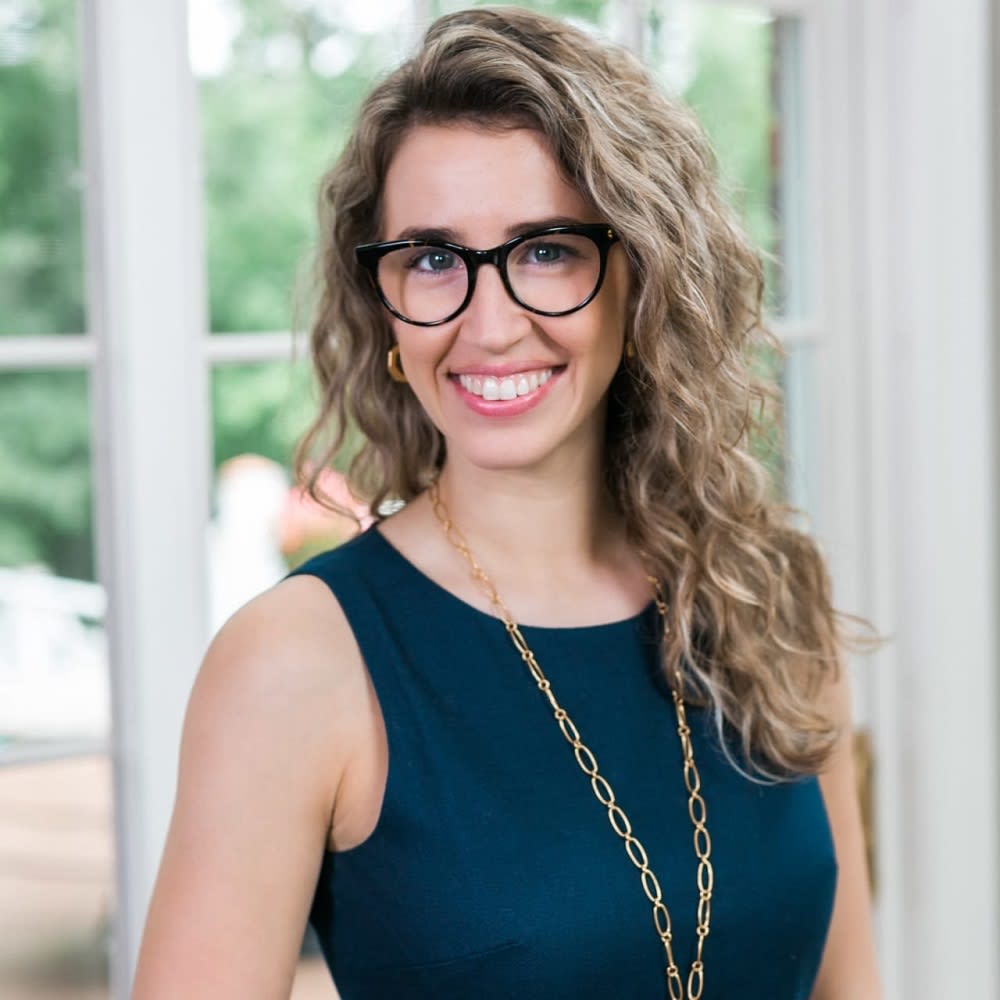 Photo Courtesy of Sewart Group's website
With a vibrant background of 10 years of experience, Stephanie works to make each step of the process for clients as smooth and stress-free as possible. Her clients benefit from her expertise, positivity, and knowledge as a realtor. She works to ensure each transaction meets her clients' needs and ensures they get the best deal possible. Stephanie enjoys local Miluwake dining, cycling, and cooking in her free time. She makes the East Side of Milwaukee her home and lives with her fiance and their dog, Winnie.
Meet Traci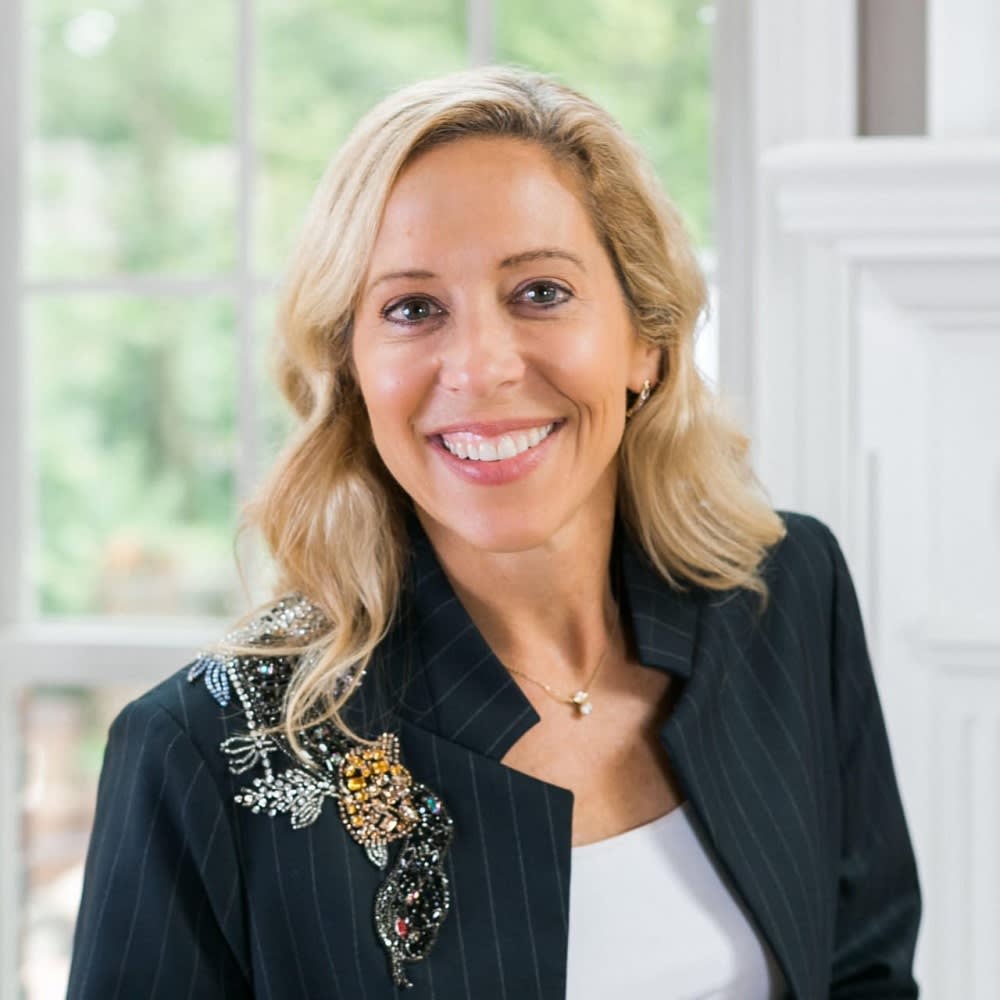 Photo Courtesy of Sewart Group's website
An outstanding realtor in the Milwaukee area with expertise in condos for sale in Mequon, WI, Traci makes her mark by going above and beyond for her clients. Her goal is to work alongside the North Shore families and assist with the process of buying or selling their homes. She has an impressive and thorough knowledge of the local market, buyer and seller trends, and negotiation strategies.
With her professional expertise, Traci is well-versed in helping you get the best deal for your home. She is dedicated to providing the best experience for clients and wants to make the house-hunting or selling journey as easy as possible. Hailing from Arizona, Traci has put down roots in Mequon with her husband and four children. She enjoys spending time with her family, exercising, and traveling. In addition, she is deeply involved in the community through her work with Mequon-Thiensville Education Foundation Board and the Mequon-Thiensville School District.
Meet Kristen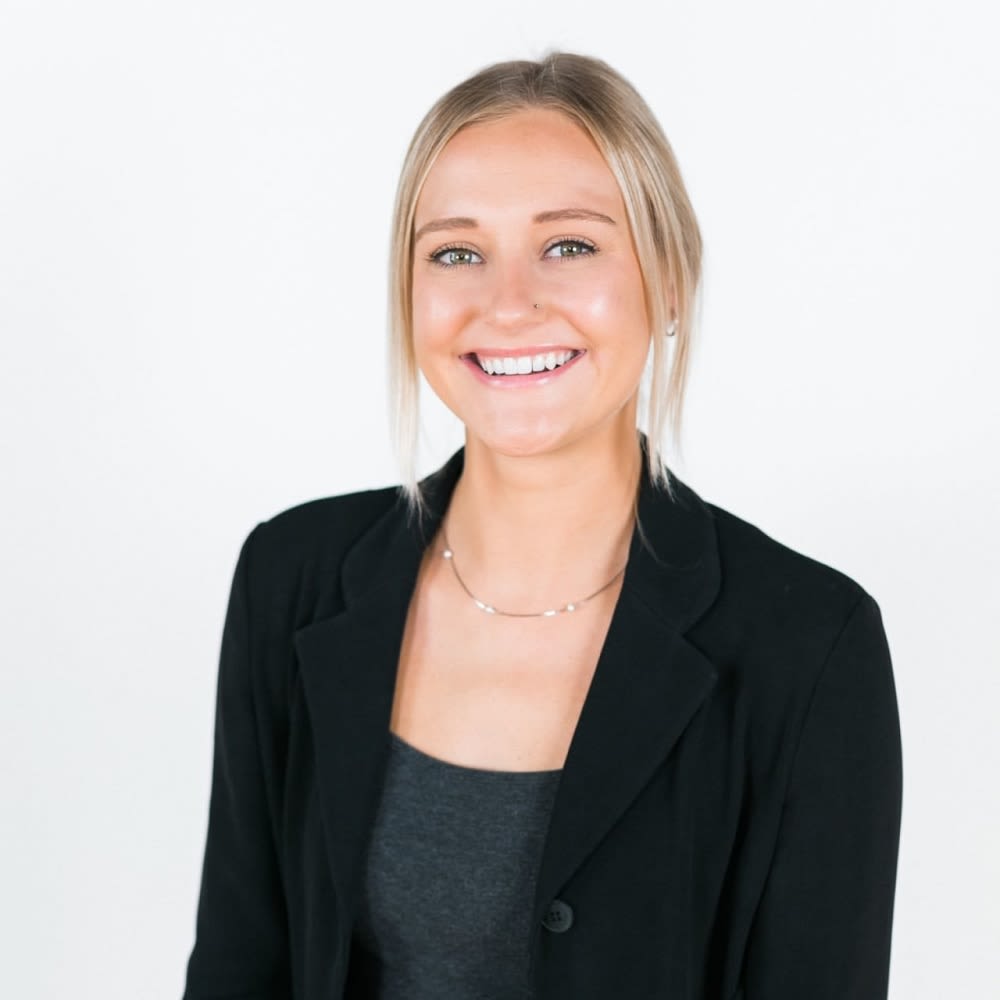 Photo Courtesy of Sewart Group's website
A UW-Madison graduate, Kristen excels at helping buyers have an enjoyable experience in this important time of their lives. As a realtor, she is equipped with incredible attention to detail and understands how quickly things can move in the housing market. With her previous experience as a high school teacher, she is well experienced in being flexible and handling each challenge. As a vital member of the Sewart Group, she works steadfastly to ensure each client's best interests are always respected and prioritized. Currently, Kristen lives in downtown Milwaukee. She enjoys spending time with her dog Mylo, going on walks by the river, and soaking up the fantastic restaurants.
Meet Robin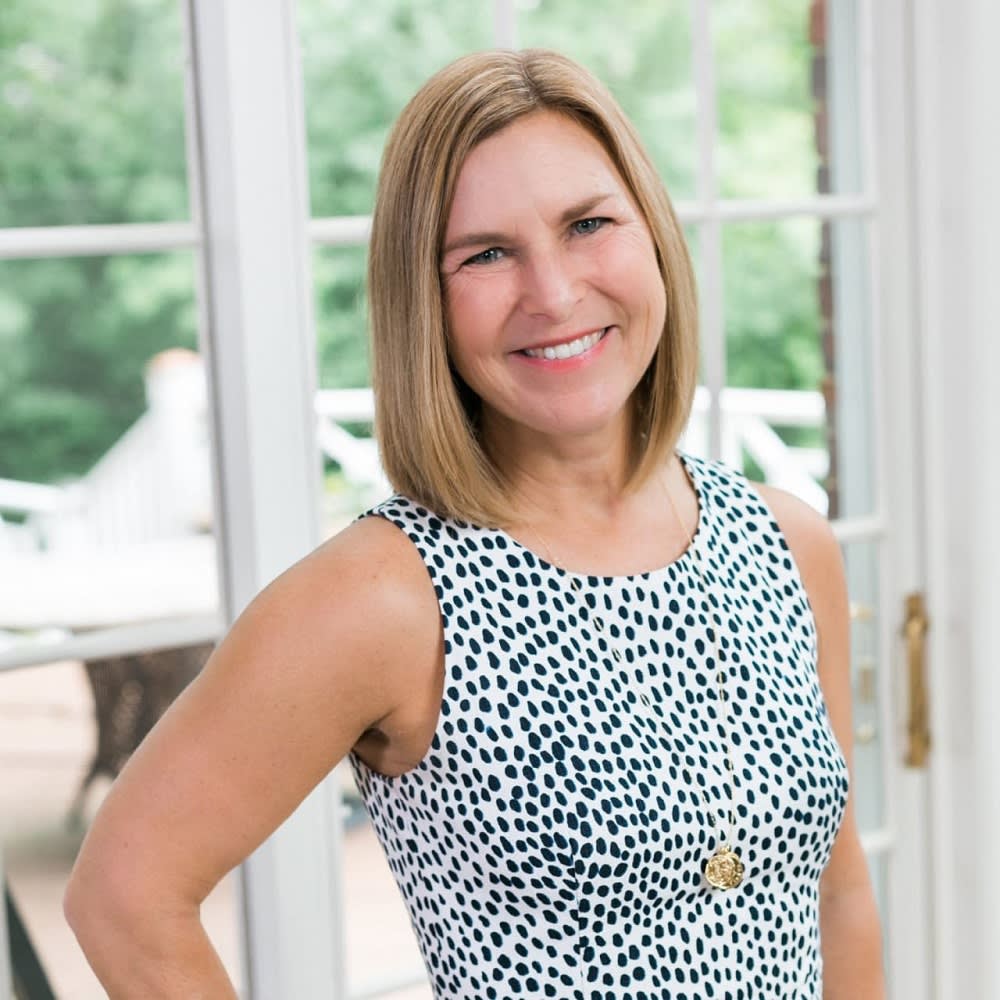 Photo Courtesy of Sewart Group's website
As a professional house stager, Robin joined the team in 2011. She brings a vital role to the Sewart Group, making it one of the only Milwaukee area real estate groups with an expert stager on their staff. She remained connected to her love for remaking and decorating houses throughout her life. In 2016, Robin decided to pursue her dream and become a professional home stager. Her passion is building relationships with her clients and seeking to understand their needs. Robin resides in Mequon with her husband and their three sons. They are active participants in the community and highly involved with service.
Meet Mackenzie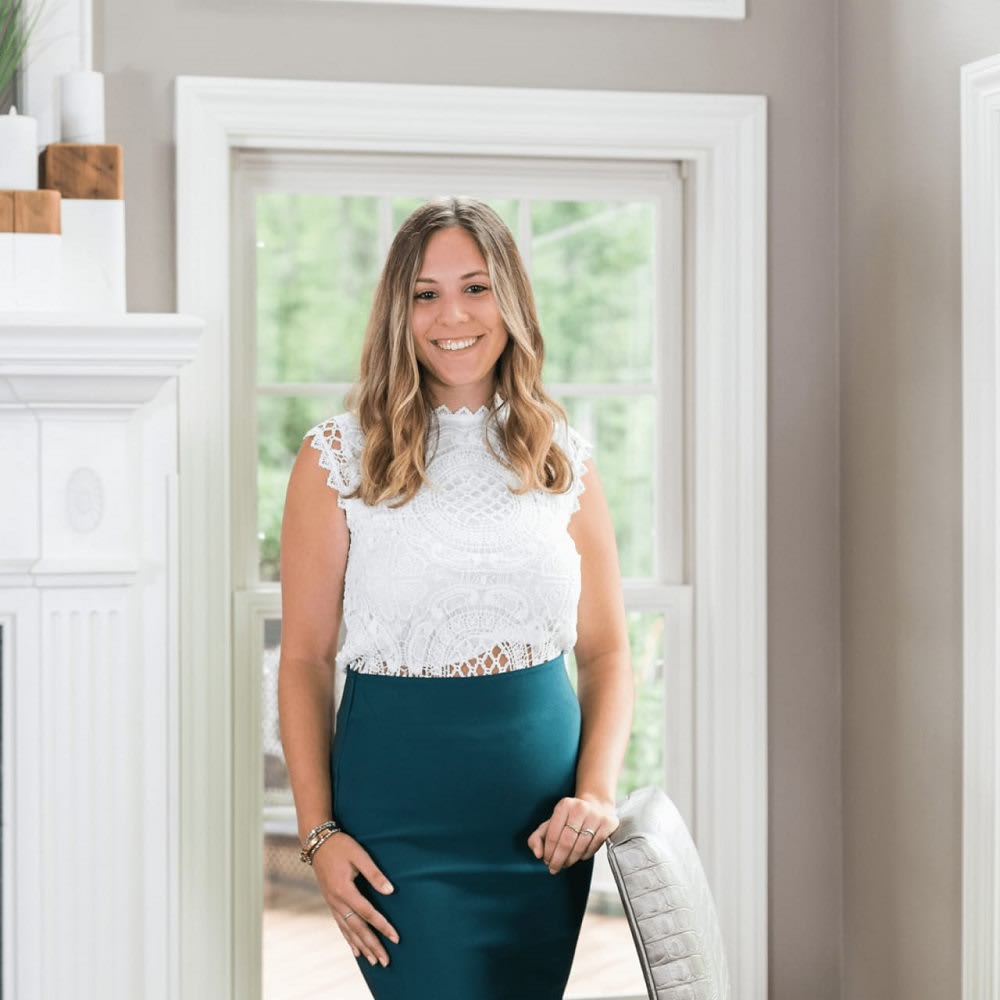 Photo Courtesy of Sewart Group's website
Currently, Mackenzie is a senior at the University of Minnesota-Twin Cities. She is majoring in Business and Marketing Education. She has been a vital team member, managing social media and posting content. This has provided her with the perfect opportunity to practice what she is learning in college and incorporate it into real-life situations. In 2021, Mackenzie received her Wisconsin Real Estate license, and she is excited to leap into it in full force after graduation.
Ready to partner with the Sewart Group?
Are you looking for more information about Mequon real estate or want to learn more about Cedarburg real estate or Shorewood homes for sale? Contact the
Sewart Group
for all your house, luxury condo, or real estate needs. The team would love to show you some homes and townhouses for sale in our locations. Let's get started today in helping you find your perfect dream home!
*Header photo courtesy of Sewart Group's website